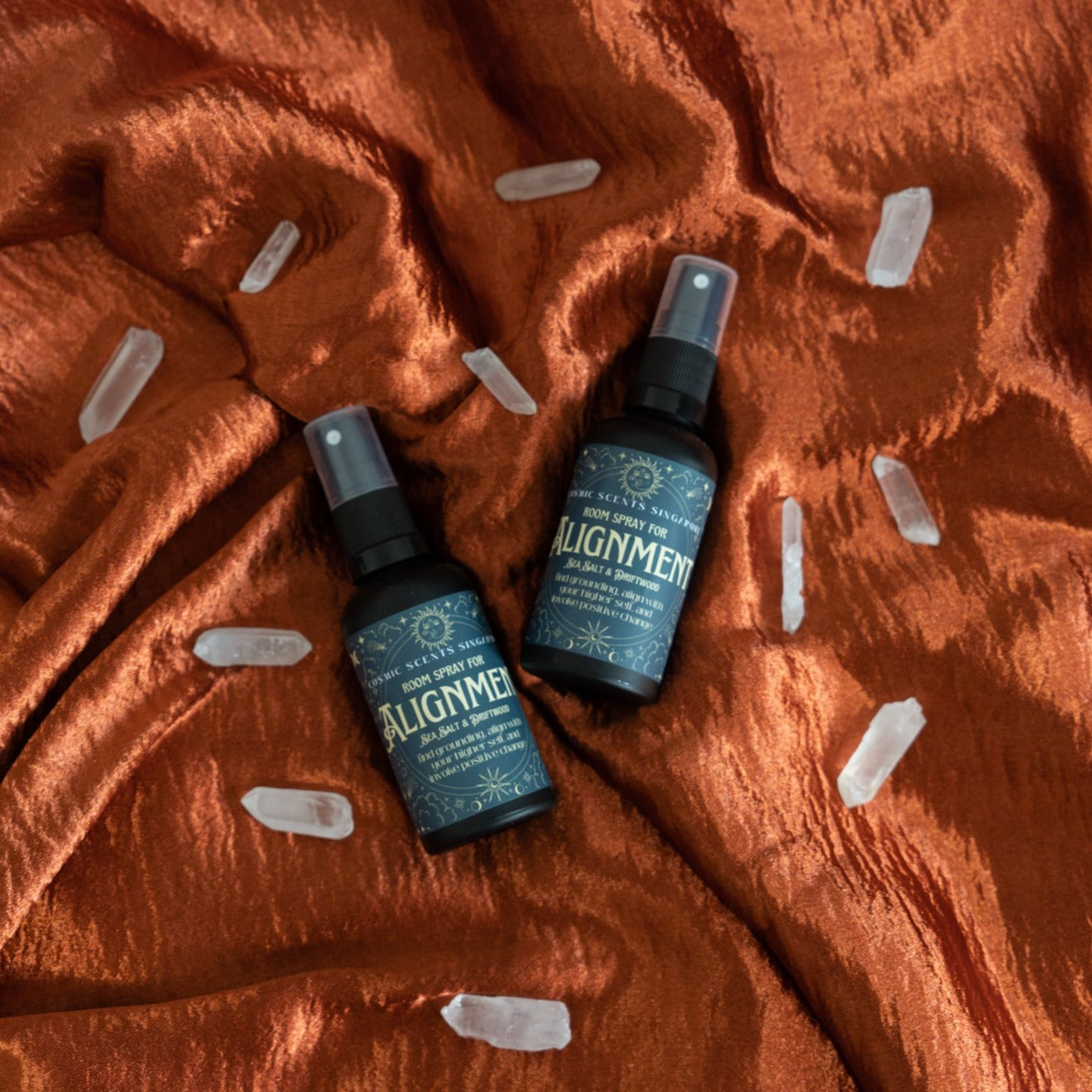 Handmade with intention, the Alignment Cosmic Spray seeks to embolden and empower your desire to find grounding and be rejuvenated. 
Smells like Sea Salt and Drift Wood. Really smells like Jo Malone's. 
Scent lingers between 1 to 2 hours, depending on the size of the room, ventilation present and amount sprayed. 
Hand-blended and crafted in Singapore.
- Shake before use.
- Do not consume or squirt in the eyes. 
- Do not place near open flame or high heat.