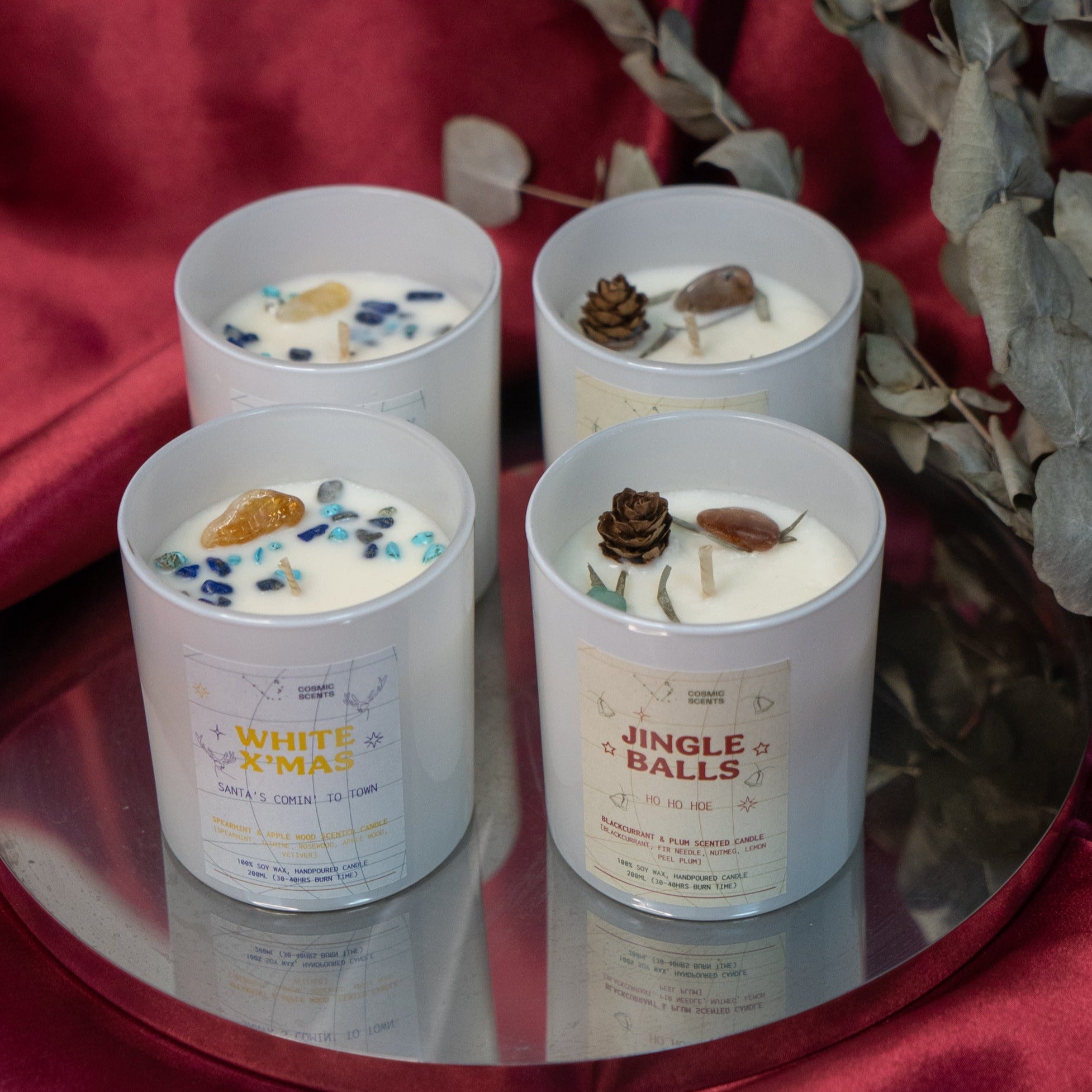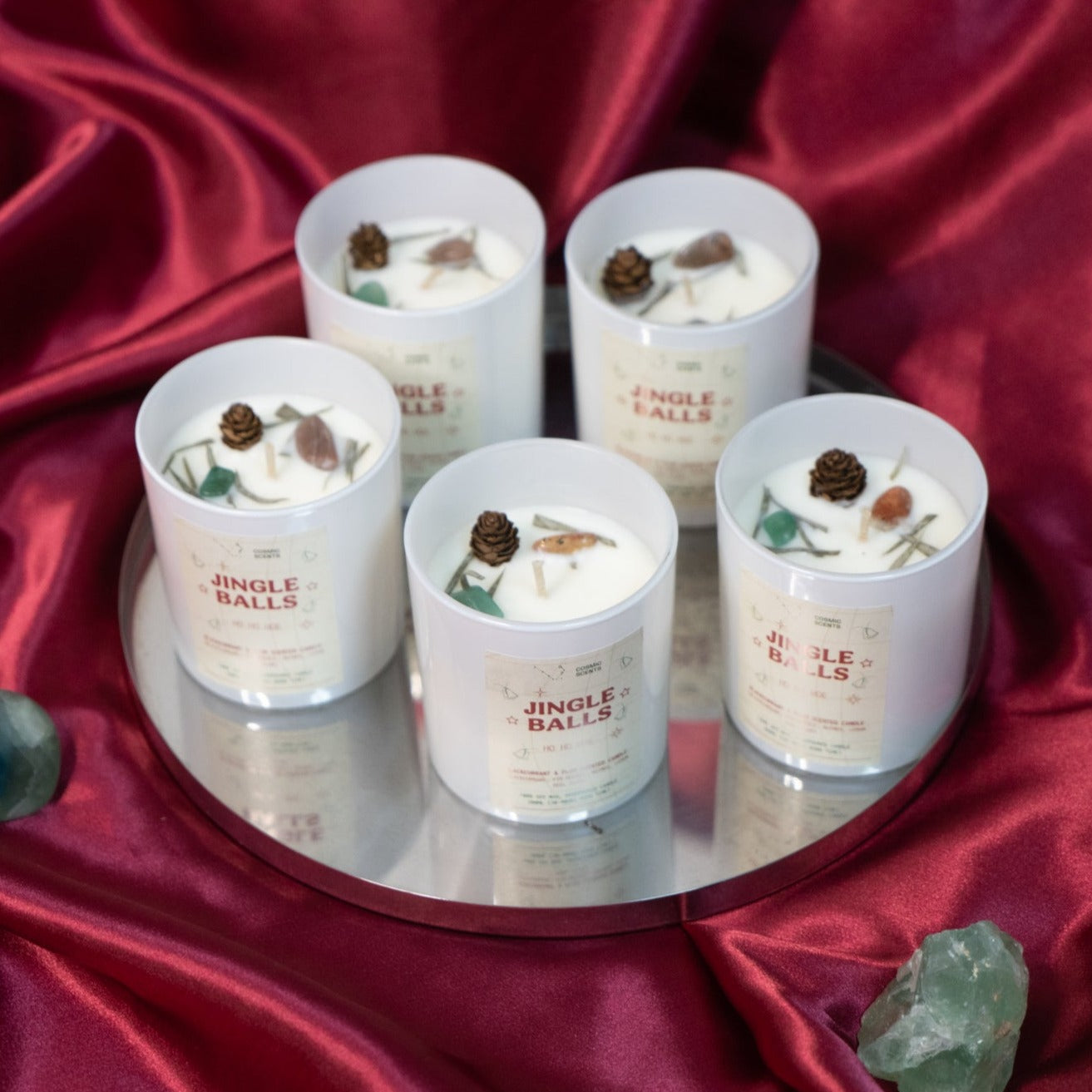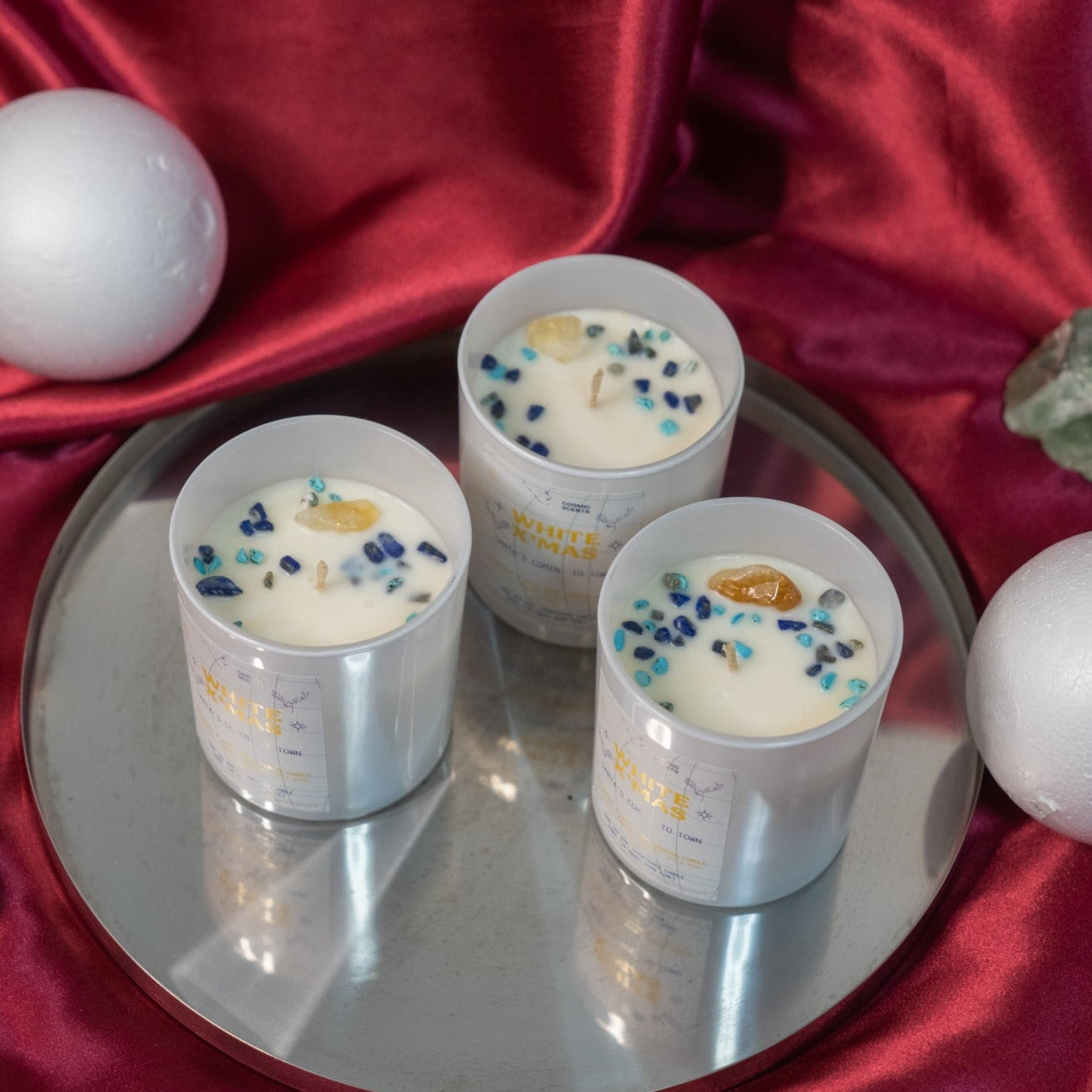 Christmas Candle Bundle: Set of 2
$72.00
Regular price
$80.00
off
1) Jingle Balls
Key Notes: Blackcurrant, Plum, Nutmeg, Fir Needle
Jingle balls, jingle balls, jingle all the waaayyyy! This holiday burn is one-part regal, and one-part whimsy, but 100% cosy. Immerse your senses in the sweetness and tanginess blackcurrant and plum, then savour the refreshing burst of Winter Day crispness of fir needle and lemon. While stocks last. 
2) White Christmas
Key Notes: Spearmint, Applewood, Rosewood, Vetiver
It does not snow here in sunny Singapore, but that it still doesn't mean we can't get a White Christmas ;) This holiday burn is a homage to the enchanting but chilly frost and gorgeous Christmas trees. Rejuvenate with fresh spearmint and sweet apple wood, alongside the mysterious scent of vetiver and absurdly romantic rosewood! While stocks last. 
The Details:
Made with eco-friendly soy wax and 100% cotton wick
Vegan, Cruelty-free
Promotes bitchiness
200ml only
Product is non-refundable for hygiene reasons
Burn time: Up to 30 hours
For a better burning experience, trim the candle wick before each use
Christmas Candle Bundle: Set of 2
$72.00
Regular price
$80.00