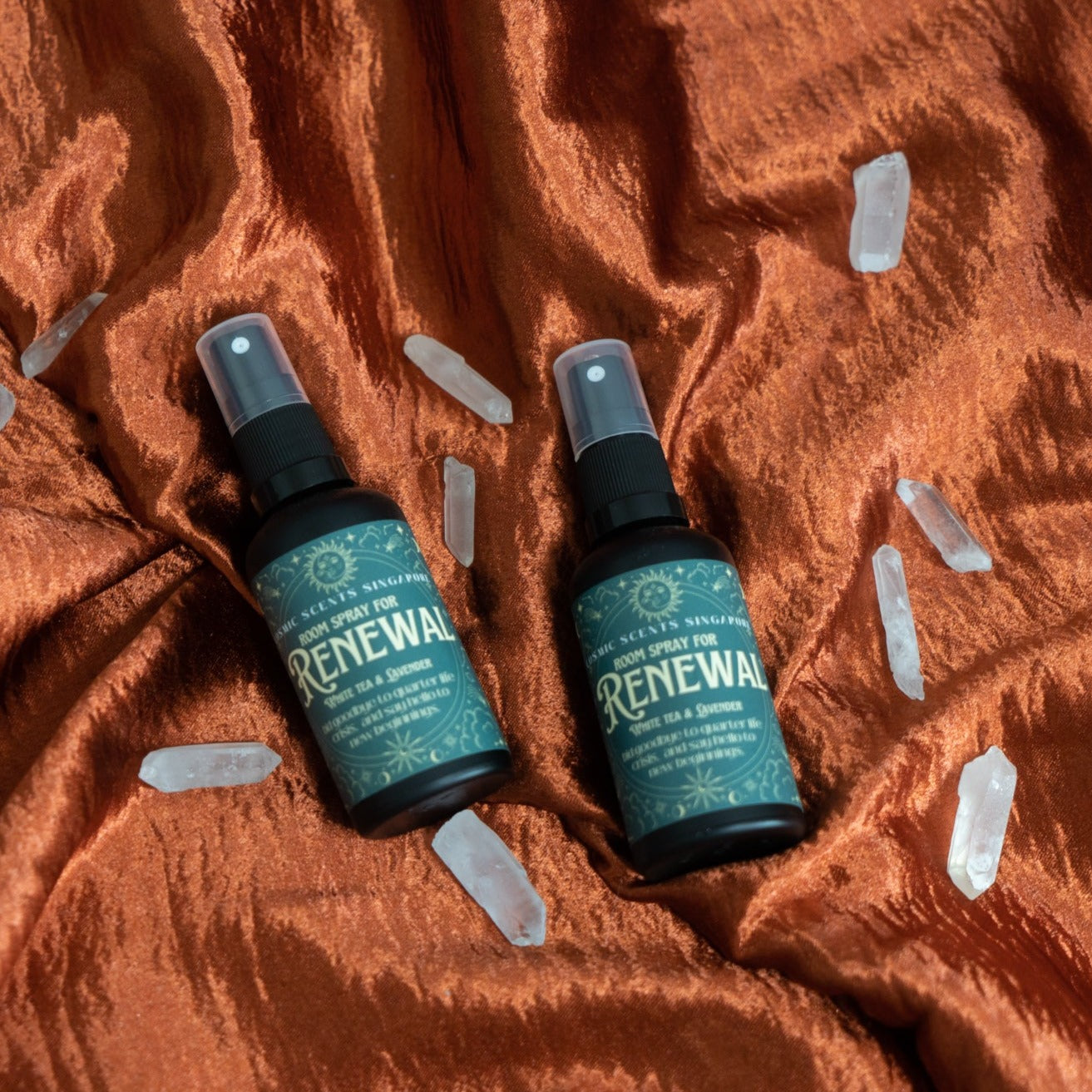 Handmade with intention, the Renewal Cosmic Spray seeks to embolden and empower your desire to find grounding and be rejuvenated. 
Smells like White Tea and Lavender. 
Scent lingers between 1 to 2 hours, depending on the size of the room, ventilation present and amount sprayed. 
Hand-blended and crafted in Singapore.
- Shake before use.
- Do not consume or squirt in the eyes. 
- Do not place near open flame or high heat.